Satisfy Biology 1A/1AL and 1B at Mills

 College
UC Berkeley students can now complete general biology requirements at Mills College in Oakland. Located 10 miles from the Berkeley campus, Mills offers Berkeley students the opportunity to cross-register in general biology courses and:
Study

alongside Berkeley and Mills students in small classes and labs

Get access to Mills faculty and instructors

Earn transfer credit for BIOLOGY 1A/1AL and 1B at Berkeley
How it Works
1. Choose a study option
Fall + Spring
BIO 001: General Biology I with Lab + BIO 002: General Biology II with Lab
Choose this two-semester option if you need to satisfy both BIOLOGY 1A/1AL and 1B.OR
Spring Only
BIO 002: General Biology II with Lab
Choose this one-semester option if you need to satisfy BIOLOGY 1B only.
*Due to differences in course content, it is not possible to enroll in BIO 001 as a standalone course and earn credit for BIOLOGY 1A/1AL only.
2. Submit a cross-registration application
Email berkeley-mills@berkeley.edu to request an application. Once your application is received and approved, you will be cross-registered at Mills and enrolled in your selected biology course.
3. Receive credit at Berkeley
Your Mills course will appear as transfer credit on your Berkeley transcript. You will receive a course equivalent for BIOLOGY 1A/1AL and 1B or BIOLOGY 1B (depending on your course option).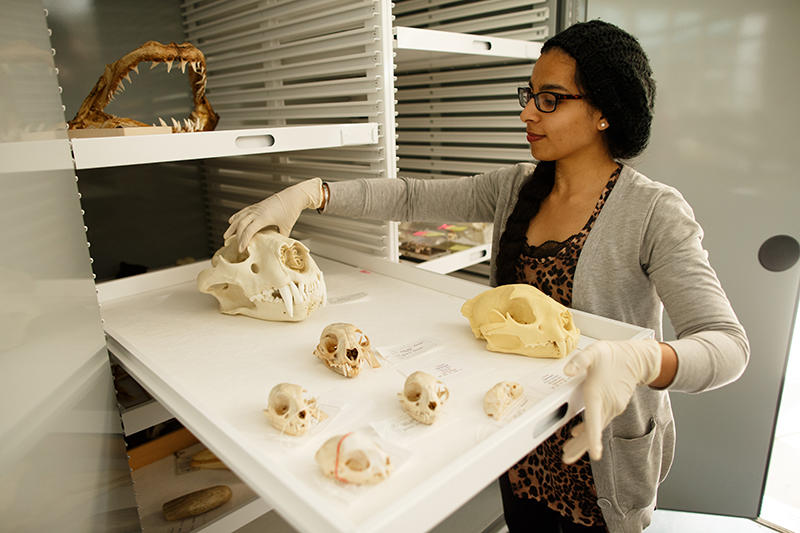 The Mills Biology Experience
Mills College courses provide students who have a strong biology background with the opportunity to interact directly with faculty and find in-depth answers to complex questions, while at the same time providing structured learning to students with less experience in biology.
Mills faculty design interactive classes that focus on a combination of active learning as well as traditional structured learning. Students work with their peers in small-group discussions and collaborate to formulate questions and design experiments. As part of the experience, students are expected to participate in labs that focus on multi-week, inquiry-based group projects to explore topics such as enzyme activity, fermentation, osmolarity, seed germination, and surveys of organisms around the Mills campus.
We try to present biology not as a set of facts to be memorized but a process of formalized exploration and uncovering of a more and more complex picture of the natural world.

Assistant Professor Sarah Swope, Mills College
Eligibility
Pursuant to its admission policies, Mills College makes this program available to UC Berkeley undergraduate students who are self-identified women as well as students assigned female at birth who do not fit into the gender binary. Students should also complete all course prerequisites prior to the program start.
Details
Courses
BIO 001: General Biology I with Lab and BIO 002: General Biology II with Lab are undergraduate courses that are part of the Mills College general biology sequence. Each course consists of a lecture and a lab section. Lectures are taught by tenured and tenure-track Mills faculty and are capped at 35-45 students. Labs typically consist of 12-16 students, with working groups of 3-4 students each.
For the 2021-22 academic year, BIO 001 and BIO 002 are offered during the following semesters and times:Fall 2021Bio 001: General Biology I with LabLecture MWF 10:00-10:50 a.m.Lab sections W 2:30-5:30 p.m., R 2:30-5:30 p.m.Spring 2022Bio 002: General Biology II with LabLecture MWF 10:00-10:50 a.m.Lab sections W 2:30-5:30 p.m., R 2:30-5:30 p.m.While the Mills calendar generally aligns with Berkeley, academic holidays and final exam schedules may differ. Refer to the Berkeley academic calendar and Mills academic calendar for details. Check the Mills final exam schedule to confirm that exams for BIO 001 and BIO 002 do not conflict with your final exams at Berkeley
Credit
Courses completed through the cross-registration agreement with Mills College appear as transfer credit on your UC Berkeley transcript. Your Berkeley transcript will show a notation indicating Mills as the institution and the number of units completed. Mills courses are not calculated into your Berkeley GPA.
The following course equivalencies have been approved:
| | |
| --- | --- |
| Mills College | UC Berkeley |
| BIO 001 + BIO 002 | BIOLOGY 1A/1AL + BIOLOGY 1B |
| BIO 002 | BIOLOGY 1B |
Mills covers general biology content in a different order than Berkeley. As a result, BIO 001 alone is not equivalent to BIOLOGY 1A/1AL. You must complete both BIO 001 and BIO 002 to have them count as BIOLOGY 1A/1AL and BIOLOGY 1B.
Consult with your academic adviser at Berkeley on how BIO 001 and BIO 002 will count towards your degree.
Transportation and Housing
Mills College operates a shuttle service between Mills College, BART, and UC Berkeley. Shuttles run during the Mills academic year and take approximately 30-45 minutes each way. There is no cost to use the shuttle for students in the program.
If you plan to drive to Mills, student parking permits are available for purchase at a cost of $60 per year.
Mills College offers UC Berkeley students academic year housing in Mills dormitories. The Mills housing application opens in April for the following academic year. For details and to apply, visit the Mills Housing website.
Costs and Financial Aid
There is no additional cost to cross-register at Mills College. However, you will be responsible for the cost of books and other materials required for the course including a $50 lab materials fee.
If you are a financial aid recipient, you must maintain your UC Berkeley financial aid eligibility when taking a course at Mills. For financial aid purposes, your Mills course counts towards the minimum number of units required for financial aid. For more information about maintaining your eligibility for financial aid, visit the Financial Aid and Scholarships Office website
Registration
To enroll in biology courses at Mills College, you must submit a cross-registration application. Email berkeley-mills@berkeley.edu to receive an application and instructions. After you submit your application, a seat in the course will be reserved for you, and you will be enrolled in the course after your application for cross-registration is approved. Please note thatUC Berkeley facilitates enrollment by collecting applications and forwarding to Mills, and that Mills makes the final determination regarding admissions and cross-registration.
Once cross-registered at Mills, the Berkeley Registrar will assign a placeholder course on your Berkeley record. This placeholder represents the course you are taking at Mills and has a unit value equivalent to the Mills course. After you successfully complete the Mills course and transfer credit posts to your transcript, the placeholder course will be removed by the Berkeley Registrar.
While cross-registered at Mills, you must enroll in courses at Berkeley to maintain the minimum number of units required by your college or school. The placeholder course counts towards this unit minimum. You can find minimum unit requirements for your college on the Berkeley Registrar website
Pre-Health Students
Completing general biology at Mills College is not an issue when applying to medical schools or other health professional programs. Although Mills course information and grades do not appear on your UC Berkeley transcript, health programs will typically ask for transcripts from all institutions attended, at which time you may submit a Mills transcript that shows your coursework and grades. Contact the Career Center for Pre-Health Advising